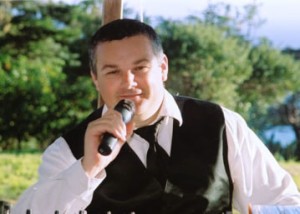 DJ Chris Webb Founder/CEO
Hello and Thank You for Visiting us at DJSanFrancisco.com and please do make yourself at home.     We are very customer service oriented and want you to feel at home.
DJ Chris is born in Oxford England, Uk and bought his talents as a DJ 20 Years ago. Now he is one of the largest SF Bay area DJ companies.
Also DJ Chris can play any party and in the bay area you better have a wide range of music available for all the many cultures, age groups and Tastes.
I get a lot of enquires from people who find me and i am able to play international music for weddings, corporate events, birthdays and the like, where clients are
looking for 2 countries music but there are no such DJs, thats where i come in as i am a very experienced DJ and i can play just about any countrys music
and i know the popular songs. Now if you want me to speak the language i have over 20 Djs, Bilingual Chinese MC, Latin Speaking, Indian, Arabic DJ, Russian, European, We have you covered.
OUR DJs
San Francisco Entertainment Professional Dj's:
The owner, DJ Chris has been a Dj for over 18 years, with experience DJing/MC at Weddings, School Functions, Night Clubs & Special Events.
He has also worked at Bay Area Radio Stations WILD 94.9 & 99.7 & mobile DJ for events.
OUR DJs
Dj San Francisco Entertainment Professional Dj's Will:
Meet with a client upon request
Arrive to your event 1 Hour Prior before it starts
Have all your songs on hand & ready to go
Dress professional to fit the occasion
Take last minute & guest request
Interact with guest, read the crowd & keep the dance floor going
Have a wireless microphone for ceremonies, speeches & toast
Have lights to fit the mood of your type of event
Help coordinate your event & make sure everything runs smooth
Make all announcements needed thru out the event
Play radio edited version songs, unless requested otherwise
Have professional top of the line Dj Equipment working at all times
Be prepared for last minute song changes & have access to download
Respectfully,
Chris Webb